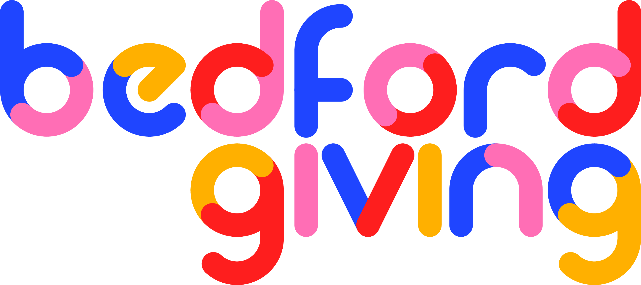 The Panacea Charitable Trust is one of the founding partners of Bedford Giving, a research-driven group of passionate businesses, charities and other partners, who have all come together to form Bedford Giving with a united single goal – to help create a brighter future for the next generation in Bedford.
This new movement has been born out of research involving more than 500 residents, including adults and young people, who were asked what they thought were the biggest challenges facing the town. The results were clear - the needs of young people were identified as the biggest concern. An urgent need for career mentors, people who can act as guides and role models, was called out as a top priority.
There are currently three programmes in operation:

Mentoring
Bedford Giving is working with a local social enterprise to deliver a career mentoring scheme for year 9 and 10 students. The programme will recruit, train and support early career mentors from the local business community.
Residents' Grant-Making Programme
We've brought a group of local parents from across Bedford together to form a Residents' Panel. They've told us loud and clear about gaps in services and opportunities for children under eight and their parents, and we've given them a pot of money to help them do something about it. They have devised a grants programme, all about meeting those gaps.
High-quality work experience
Bedford Giving is working closely with the South East Midlands Local Enterprise Partnership's (SEMLEP) Careers Hub and with the national Careers & Enterprise Company to develop this programme to promote and increase local opportunities for in-person experience of the workplace. Bedford Giving will engage with and support local businesses to increase the supply.

Bedford Giving is a collaboration of eight founding partners (including us) who have come together to contribute both funding and expertise to achieve our aims. Please visit https://bedfordgiving.org.uk/ to find out how you can get involved.